Among marketers, eCommerce is well known for its strategic campaigns and creative advertising that stands out as some of the best marketing across any industry. As a customer yourself, you've seen firsthand how retail, fashion and travel brands convince and convert using clever messaging and relevant marketing. And now is the time of year when they are all competing for your attention!
Black Friday, Christmas and New Year are the busiest periods for eCommerce brands. You've probably noticed the flood of deals in your email inbox, but have you stopped to think about the psychology behind these tactics, in particular, the psychology behind their website homepage?
This year, we've been sharing some inspiration with our community, having some fun and challenging recruitment marketers to step out of their comfort zone. In this blog, we will explore our approach to seasonal recruitment marketing, what eCommerce is doing right and showcase some homepage designs to get your creative juices flowing.
What can recruitment learn from eCommerce?
Across retail, travel and fashion, brands are already gearing up for the festive season with targeted campaigns and clever content. Homepages have been adapted to showcase party dresses, Christmas holiday destinations, and Black Friday deals in preparation. We may be a month away, but these industries are well-versed in the seasonal calendar that drives their customers.
By focusing on the lifetime value of you as a customer, these brands work hard to build trust and loyalty. Their deep understanding of your challenges, characteristics and pain points allows them to offer value to your purchase experience, whether that be solving a problem with a service or product or giving advice for those further up the sales funnel.
Brands that are serious about their marketing strategy begin planning months in advance. Their Christmas campaign doesn't happen overnight, and they will spend thousands updating their homepage and website to attract and convert customers, analysing every call to action and user journey to maximise profits.
How can recruitment be doing the same?
Your website is your shop window. In the same way that retail are changing their storefronts, B2B brands have an opportunity to deliver relevant messages at this time of year and have some fun.
Think about the London high street. From now on, shops will put their core seasonal products front and centre. They will use signage and emotive messaging to highlight key products and guide the customers' eyes. This strategy is echoed on their websites.
Let's look at Marks and Spencer. Straight away, you're greeted with a highly relevant core seasonal campaign. Moving down the page, you'll find party dresses, Christmas food and gift ideas. With every scroll, they focus on a key event in their customers' seasonal calendar: Autumn weather, the family Christmas and the office party.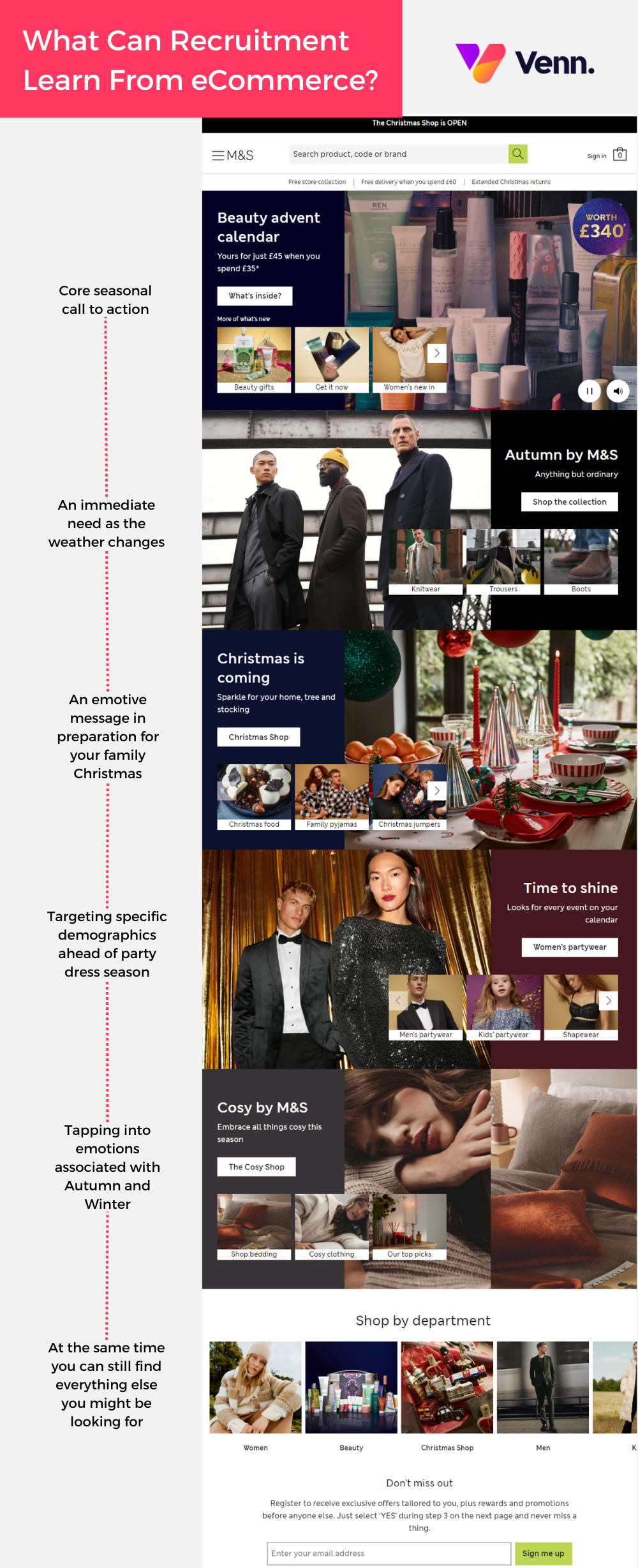 Harnessing seasonality in recruitment marketing
The eCommerce industry has a deep understanding of its customers. They plan months in advance to ensure they are ready for the seasonal spikes in demand and create compelling, fun campaigns to set them apart from the competition.
You may not think it, but recruitment also follows 'seasons' and trends, from the January hiring rush through to February Apprenticeship Week. April's budgets open the way for more hires, and the Summer slump is quickly followed by frustrated talent looking for their next career move.
With all this going on, is your messaging changing with the seasons?
How to create a unique recruitment marketing campaign
For years, our methodology has been influenced by the likes of Nike, Gymshark and John Lewis, and we have admired their seasonal approach to strategy. The way they get under the skin of who their customers are to deliver campaigns that follow the natural trends throughout the year is genius and something we aim to bring to the recruitment sector.
1. Think about your customer's emotions.
One thing that eCommerce does incredibly well is understand their customer. They know exactly who their target market is, and they stick to it. They use the emotions driving the purchase to fuel their marketing and reach people at the right time.
Finding a new job comes with many considerations and emotional drivers. It's a huge life change and doesn't come as a light decision, yet recruitment marketing often doesn't consider these emotions. During the New Year, 1 in 5 people will search for a new job, motivated for a change after their Christmas holidays. During this search, they will have a lot to consider. They will be thinking about the impact on family, finances, childcare and career progression, all of which can play a part in your messaging and content.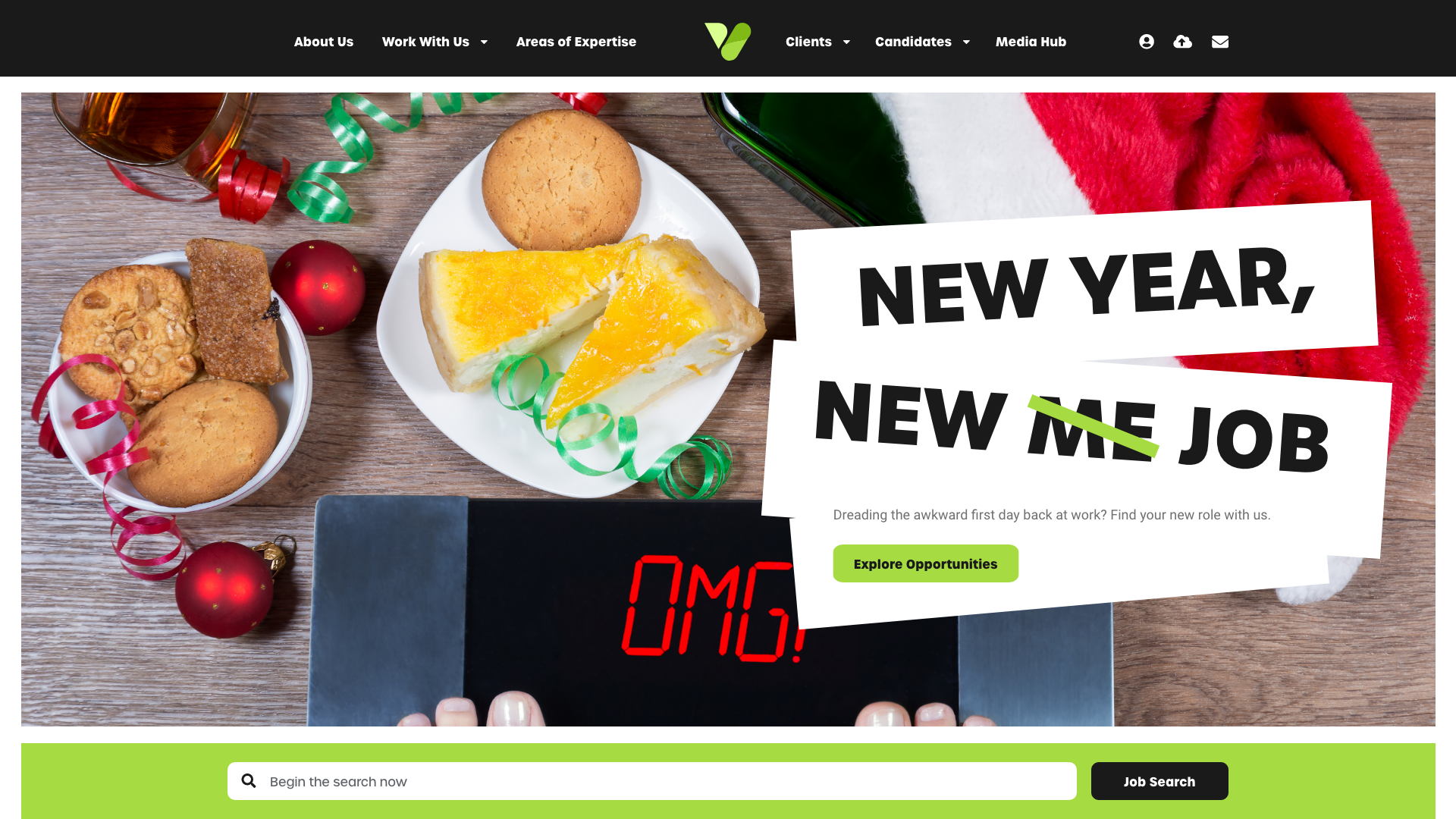 2. Understand that searching for a job is a distress purchase.
People search for new jobs when they are unhappy in their current roles. They may be sitting at their desks frustrated, unfulfilled with their last appraisal, or maybe they have been made redundant. Either way, the hunt for a job is prompted by some form of stress.
This creates opportunities for recruiters to resonate with people, provide valuable advice and solve a problem. Gaining trust and showing you understand these challenges is essential if you are to become the partner of choice.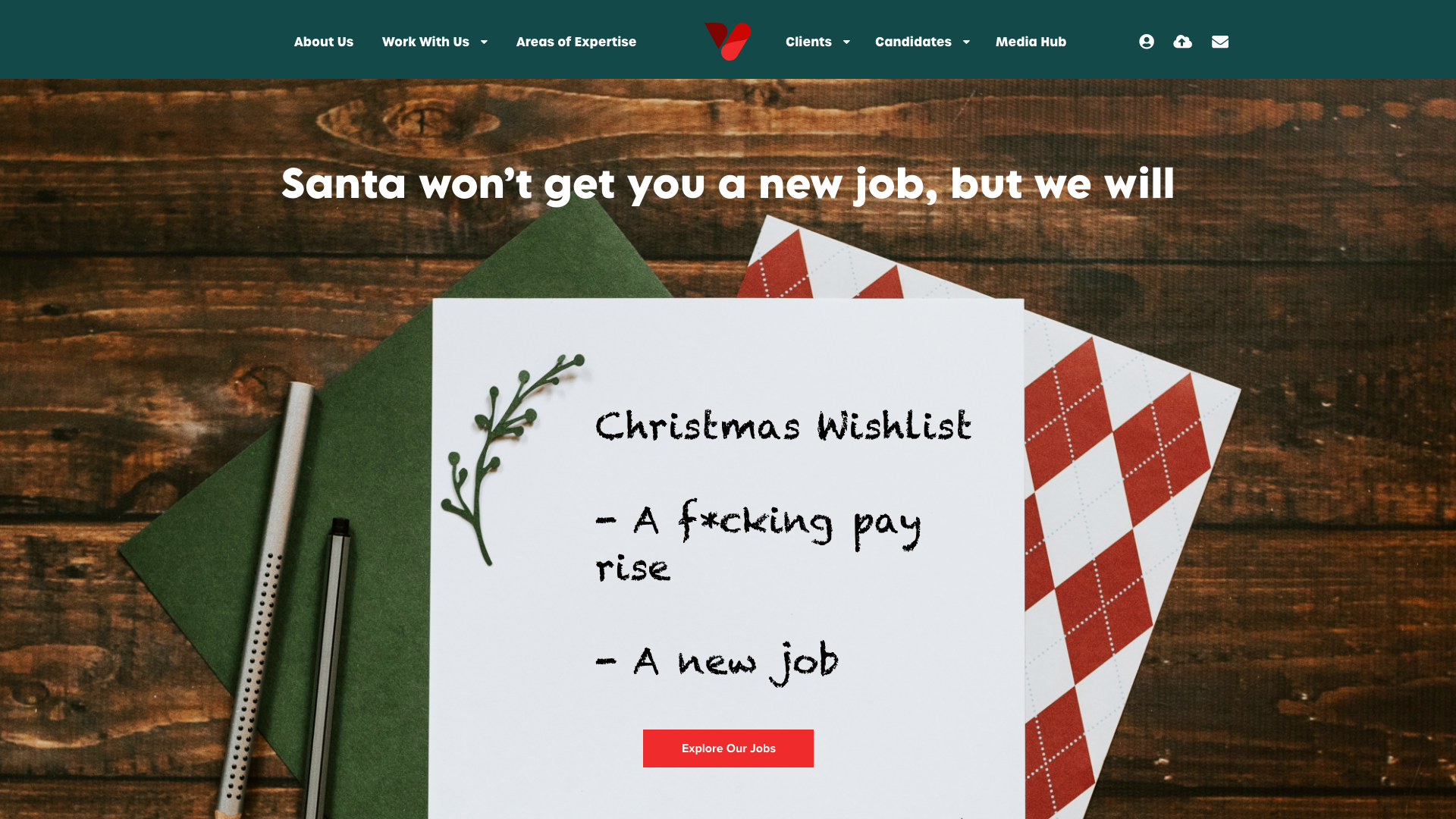 3. Research the busiest periods within your sector.
Every sector has peaks and troughs, and you'll likely already have this data within your business; it's just a case of finding it. If you know for a fact that the legal sector booms in January or the Tech industry invests heavily in graduate schemes, you can adapt your content plan accordingly.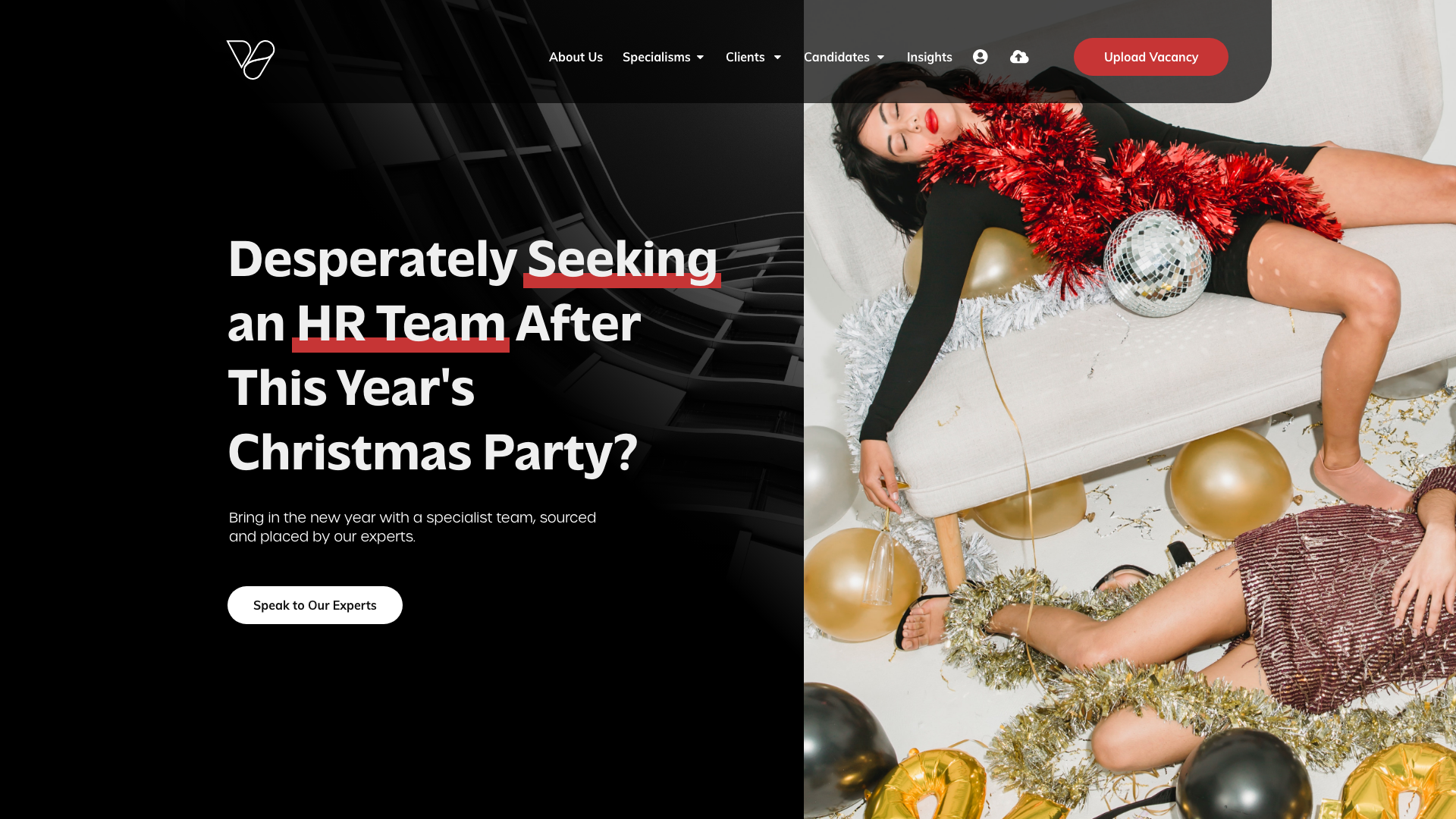 4. Speak to your consultants.
The easiest way to understand your customers is to speak with your consultants. They spend hours conversing with hiring managers, digging into the pain points of a business, so don't underestimate their knowledge.
They will be able to inform you of trends, topics and what's influencing customer decisions.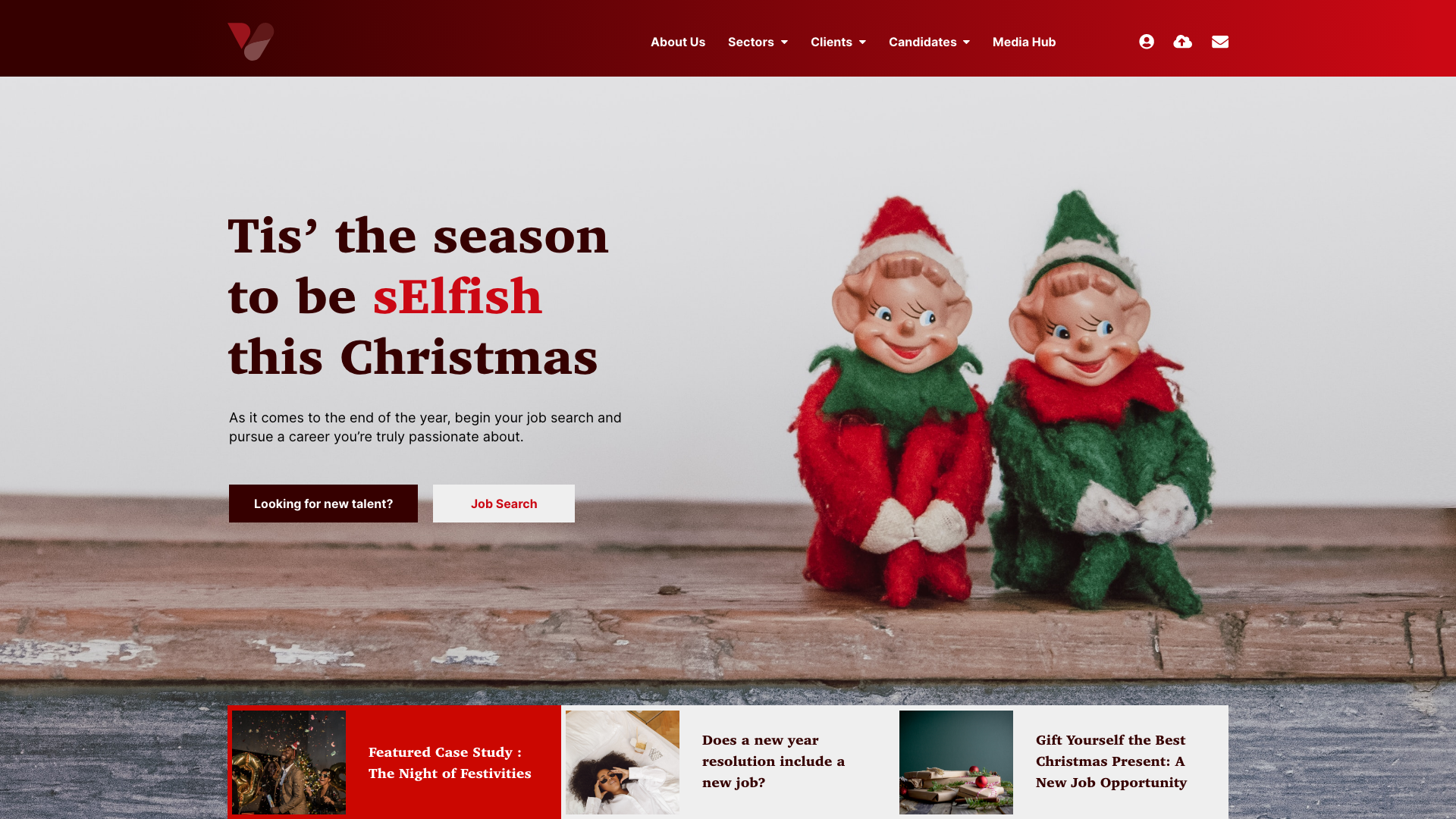 5. Use humour to do something different.
Who said recruitment marketing had to be boring?
The industry typically uses a professional tone of voice, sharing highly intelligent thought leadership pieces. For some agencies, this works well, but don't forget you are selling to humans.
Relatable content can be powerful and highly rewarding, and what's more relatable than a joke about job hunting?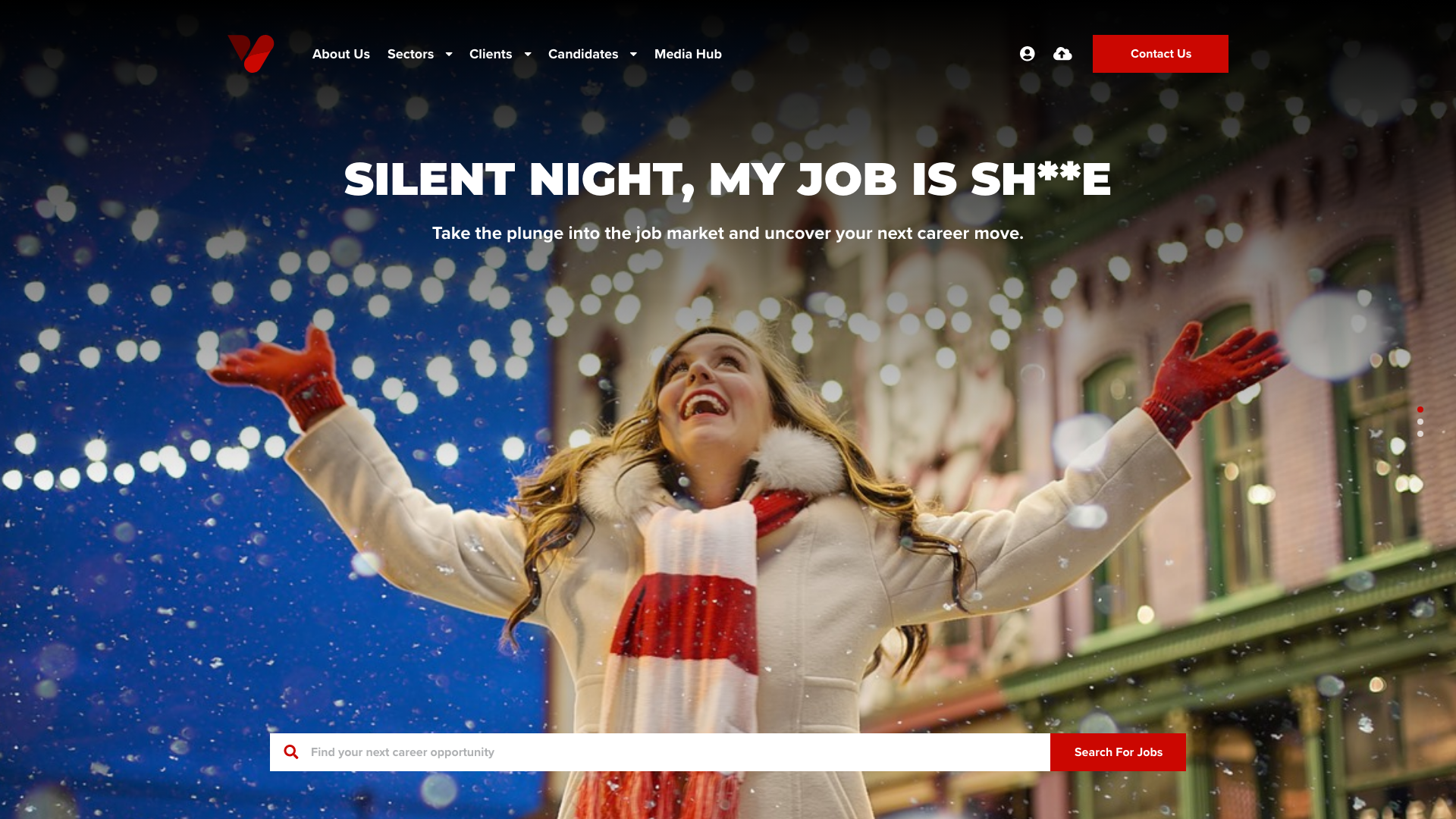 6. Don't take it too seriously.
If there's ever a time to have some fun and do things differently, it's the run-up to Christmas. As business begins to wind down, heavy content might not be the right approach.
Unlike eCommerce, recruitment doesn't often get the chance to be creative, so take this opportunity to have some fun.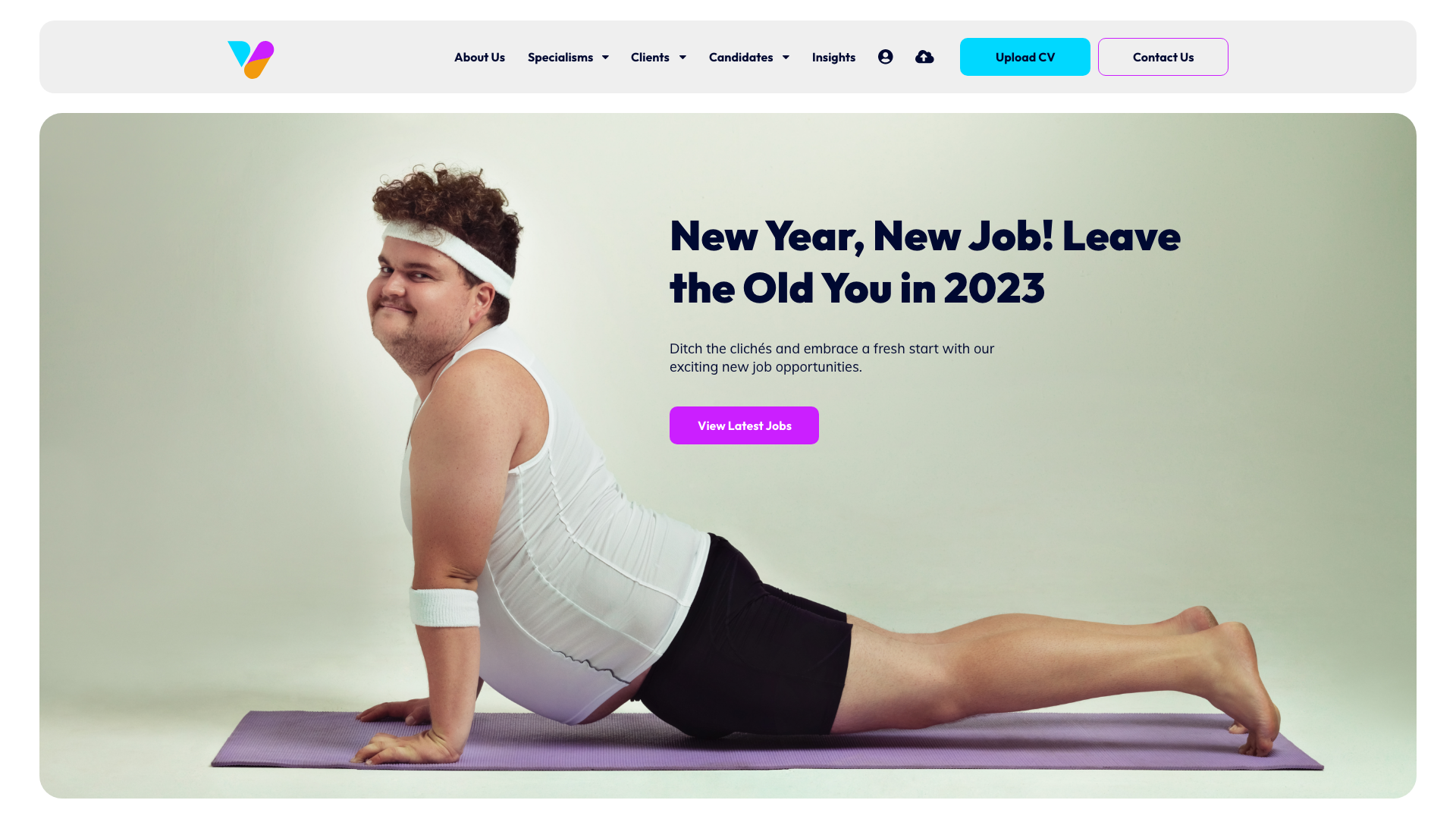 Perfect your customer acquisition strategy for 2024
Over the next few weeks, we will be sharing some inspiration and having some fun to infuse your Christmas campaigns - don't take us too seriously; the aim of this is to get your creative juices flowing and out of your comfort zone. Keep an eye on our LinkedIn page for more inspiration.
If you're looking for advice in preparation for next year's strategy, look no further than our creative team. It can be tricky as a marketing manager to juggle everything whilst planning ahead for next year's campaigns; that's why we offer consultative advice and creative support to guide your plan.
Get a creative consultation with one of our designers and receive a lookbook tailored to your brand. This piece of work will include four creative homepage banners to carry you through next year's 'seasons'. We'll work with you to identify what these four themes and messages will be, getting you ready for the year ahead. Speak to our team today and ask them about the Venn lookbook product!